Location & Contact
6431 Fannin Street,
Houston, Texas 77030
PO Box 20708,
Houston, Texas 77225
713.500.4472
Company Highlights
Marval Biosciences, Inc. (est. 2007) is developing next generation contrast agents for high speed, high resolution CT scanners based on discoveries by UTHSC-H's Dr. Ananth Annapragada. Marval's agents remain in the circulation for hours, facilitating continuous follow-up imaging in patients with evolving vascular crises including myocardial infarcts, stroke, and pulmonary emboli. Marval recently completed a Series A funding of $1.4 Million as well as SBIR Phase II funding from the NIH.
Volcano Corp., (VOLC: NASDQ) est. in 2001, specializes in the manufacture of intravascular ultrasound and other devices for use in the assessment of heart and vascular disease. Volcano had an Initial Public Offering (IPO) in June 2006, based, in part, on the technology pioneered by UTHSCH faculty Drs. James Willerson and Ward Casscells in the area of thermal detection of vulnerable atherosclerotic plaque.
Telemedicus, Inc., (TMDI) a UTHSC-H and Texas A&M University spin-off, develops advanced onboard communications and data systems for emergency vehicles and portable military installations pioneered by Dr. James "Red" Duke and others. TMDI targets a market of 40,000 ambulances nationwide, as well as emergency care facilities and remote or dislocated medical facilities. The TDMI technology operated in New Orleans after Katrina and is in operation in Houston and in Liberty County.
NanoMedical Systems (NMS) is developing novel implantable nanochannel-based drug delivery systems developed by Dr. Mauro Ferrari and colleagues. Nano-channel chips allow for controlled drug release from subcutaneous reservoirs. NMS is pioneering personalized medicine by integrating semiconductor, biotechnology, MEMS/NEMS, and pharmaceuticals.
PLx Pharma Inc. specializes in developing new formulations of non-steroidal anti-inflammatory agents (NSAIDs) pioneered by Dr. Lenard Lichtenberger. PLx completed four clinical trials with two lead products, and a third product recently received IND approval. PLx raised over $11 million, and has sponsored $4M in research to UTHSC-H and UT Medical Branch.
LifeCell (LIFC: NASDQ) develops and markets products in the field of regenerative medicine for use in reconstructive surgical procedures. Beginning with technology developed by UTHSC-H's John Linner, LIFC's products include ALLODERM® regenerative tissue matrix for plastic reconstruction. LIFC had an IPO in 1992, and in 2008, projected revenues are estimated at $233.0 million. LIFC recently announced acquisition plans by Kinetics Concepts Inc. for $1.7 Billion.
Endothelix, Inc., an early stage medical device company based on research by UTHSC-H's Dr. Morteza Naghavi, was awarded a $1 million grant from the State of Texas Emerging Technologies Fund for the development of its VENDYS™ system, for the measurement of vascular reactivity, and endothelial dysfunction. Recently VENDYS™ was FDA approved for commercial sale.
Vanjan, Inc. is developing a novel treatment to control mycobacterium tuberculosis infections (MTB) based on discoveries by UTHSC-H's Dr. James Stoops and collaborators. The treatment is ideal for use in third world countries because of the inexpensive cost. Vanjan is currently beginning clinical trials to test treatment efficacy.
Patent Highlights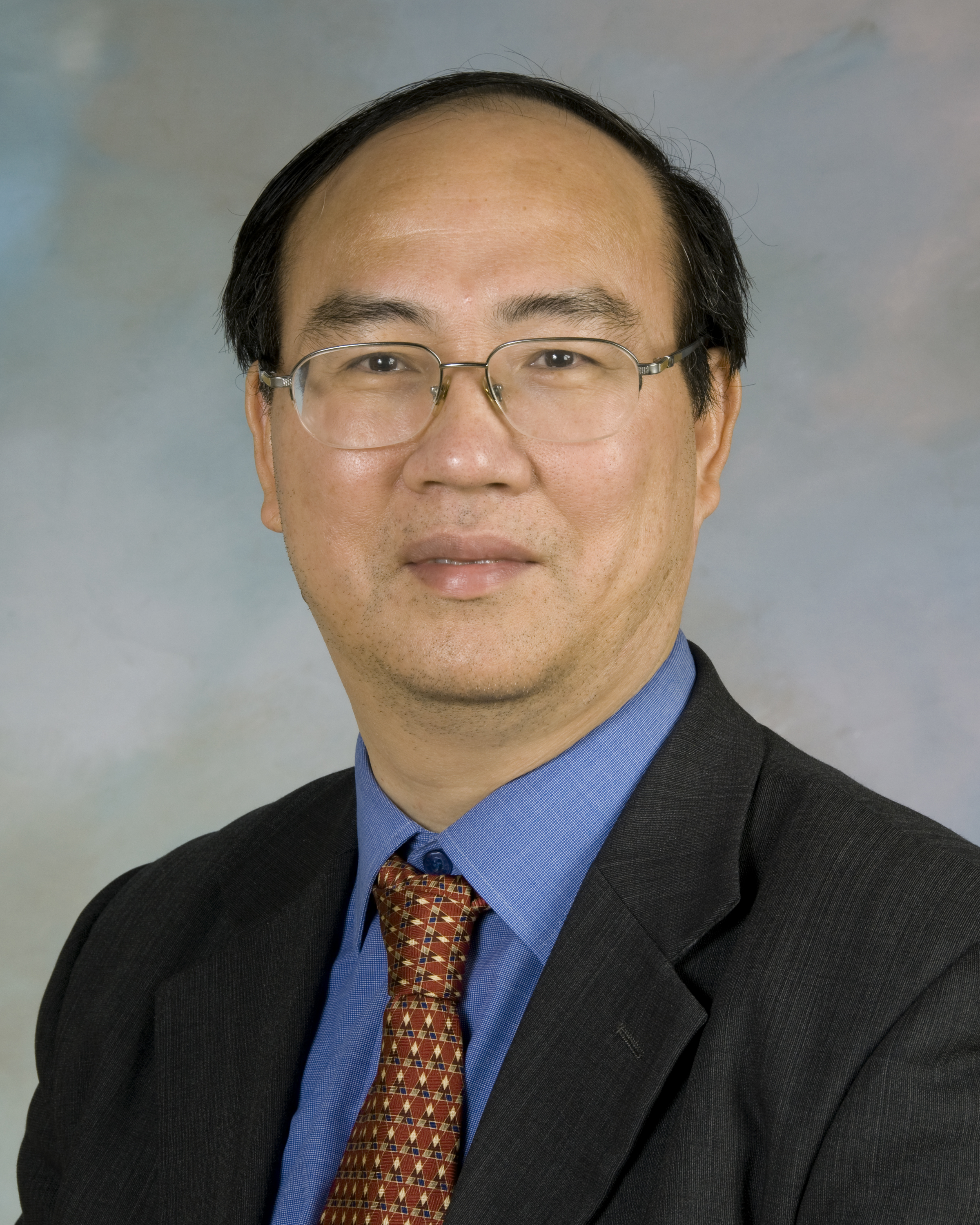 Dr. Yong Jian Geng's invention on the application of clusterin for protection of stem cells in atherosclerotic coronary heart disease issued as US patent 7,524,490 entitled "Clusterin-mediated Inhibition of Apoptosis Via Stromal Bone Marrow Cell Delivery to Cardiac Site" on April 28, 2009, adding to OTM's exciting stem cell portfolio, available for licensing.
MALDI Imaging technology, as used with mass spectrometers in proteomics, genomics and other life sciences applications, was developed at UTHSC-H by Dr. Richard Caprioli. OTM has licensed the patents to five of the major mass spectrometer manufactures worldwide. OTM has also licensed an electrospray ionization source designed by Dr. Caprioli. The device integrates desalting, preconcentration, and fractionation of biological samples in physiological salt solutions that are optimized for ultra-high sensitivity.
Drs. Engerbretson and Wardell at UTHSC-H's School of Nursing developed the Wee ThumbieTM as the first pacifier designed specifically for use by low birth-weight babies. The Wee ThumbieTM is modeled after the size and shape of a preemie thumb and facilitates important sucking behaviors normally learned in utero.
Medical Modeling, LLC licensed technology based on discoveries by UTHSC-H's Dr. Jaime Gateno and others. The technology combines CT bone data and dental model data to generate a composite skull model for use in accurate visualization during diagnosis, treatment planning, and prediction of surgical outcomes of patients with facial deformities.
InnerCool Therapies, Inc., a subsidiary of Cardium Therapeutics, specializes in cooling technologies for medical use. InnerCool licensed a novel compound created by UTHSC-H's Dr. James Grotta and others for use in combination with lowering a patient's body temperature. The compound, Caffeinol, utilizes a mixture of caffeine and alcohol to reduce brain damage and improve recovery for stroke patients.
Lyme disease diagnostic, discovered by Dr. Steve Norris and colleagues, has revolutionized the diagnosis of Lyme disease in humans and animals, and is protected by a portfolio of 5 issued US and foreign patents with several pending applications. The patent portfolio has been licensed to eleven companies worldwide and now serves 95% of the world's veterinary market and over 80% of the world's human market for Lyme disease detection.
Elastography, the imaging of the elastic properties of soft tissues using ultrasound, developed by Dr. Jon Ophir, was launched for worldwide sales by Siemens. Elastography may make its mark initially by reducing the number of unnecessary breast biopsies. Uses for elastography include the detection of prostate, thyroid and cervical cancer, and therapy-monitoring applications.
Charles Van Buren, M.D. developed a composition consisting of dietary nucleotides for post-surgical treatment. The formulation is sold under the trade name IMPACT by Novartis Medical Nutrition to help reduce hospital stays and complications following surgery, trauma and in critically ill patients, with annual worldwide sales of over $18 Million.
Copyright Highlights
UTHSC-H's Children's Learning Institute (CLI), headed by Dr. Susan Landry, is a national leader in early childhood development. OTM has licensed a total of 23 products developed by CLI including the Preschool Early Language and Literacy Manual (PELL Manual), and numerous others are currently in development.
Teachscape, with UTHSC-H's Dr. Susan Landry, has developed online courses to support the professional development of teachers in order to assist them with teaching and assessing pre-literacy, social/behavioral competence, and parent involvement in preschool and Head Start classrooms.